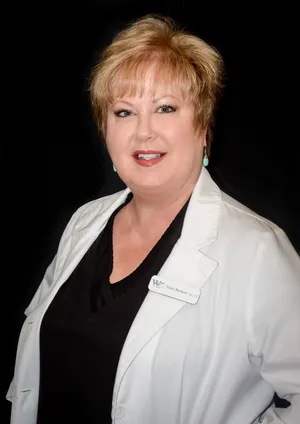 Trish is an experienced Aesthetician and licensed provider with certifications in numerous medical cosmetic procedures. She specializes in patient education and results oriented protocols such as:
Laser Hair Removal for all skin types
Skin Rejuvenation and Pigmentation laser treatments
Medical level microdermabrasion and chemical peels
Skin care education and protocol recommendations
Make-up Artistry and Camouflage Techniques using mineral make up
Trish has over 20 years experience in the skin care industry and has been involved in Medical Aesthetics since 2004. Trish's passion and goals are to help patients find, restore and keep their skin healthy and beautiful. We encourage you to set up a FREE CONSULTATION to discover all the many options Westgate Dermatology has to offer. Call our Winston Salem office 336) 768-1280 to set up a time with Trish to discuss what options are best for you.