Home > Services > Laser Hair Removal
Laser Hair Removal Made Easy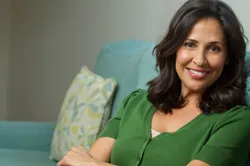 At Westgate Dermatology and Laser Center, P.A. our Dermatologists and Physician Assistants are directly involved in the laser hair removal process. Unlike local and national "laser hair removal" franchises, we insist on a professional, medical approach to laser hair removal. Our providers ensure that we provide you with all of the information you need to make an informed decision about which hair removal technique is appropriate for your areas of unwanted hair and your skin type. By having experienced medical professionals involved in all aspects of the laser hair removal process, you can be rest assured knowing that the techniques we employ to treat your condition take into account all aspects of your skin health needs.
We use the Candela GentleLASE 755 nm alexandrite laser, Candela's premier hair removal laser and the Cynosure Elite+ laser. These laser quickly, comfortably and effectively treat unwanted hair in patients with a variety of skin types. GentleLASE lasers are also versatile, capable of treating pigmented and vascular lesions and wrinkles. We have a variety of different laser packages designed to treat unwanted hair in all areas of the body, and our cosmetic consultants and Providers will discuss with you which package is right for your skin type and your budget.
CYNOSURE ELITE LASER
The Elite+™ Aesthetic Workstation is a high-powered, dual-wavelength system that delivers energy faster for faster results. The Elite+'s wavelengths are the gold standard for hair removal, facial and leg veins, epidermal pigmented lesions, and wrinkle reduction on all skin types .
The Best of Both Worlds
The Elite+ Aesthetic Workstation is built on two clinically proven wavelengths—the 755 nm Alexandrite and 1064 nm Nd:YAG lasers, which allow you to perform aesthetic laser treatments with unsurpassed efficacy and client comfort.
If you would like to arrange a private consultation to discuss your laser hair removal needs, please contact us at (360) 768-1280, or send us an email to [email protected] to set up an appointment.
Interested in Laser Hair Removal from Westgate Dermatology and Laser Center?
Call our Winston Salem, NC office at (360) 768-1280 today for an appointment!