Fillers:
We offer several hyaluronic fillers such as Juvederm , Voluma, Restylane, Restylane Lyft and others. We can use these products to correct deeper lines and wrinkles, and our treatments are tailored to address your cosmetic concerns.
Fillers can be used to correct deeper lines and wrinkles, or add volume in several areas, such as:
Nasolabial folds between the cheeks and upper lips.
Marionette lines around the mouth.
Lip lines and volume.
Jawline, chin and commissure.
Volume loss in the cheek area.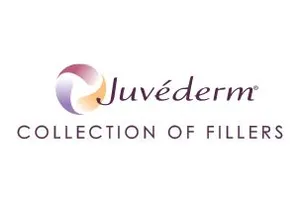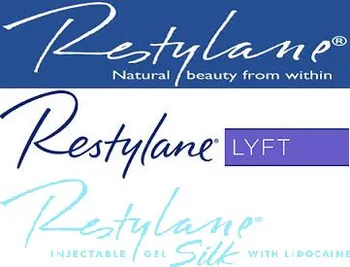 Botox® Cosmetic and Dysport
Botox Cosmetic and Dysport will smooth out creasing and lines due to muscles of facial expression and sun damage. These agents can relax selected muscles and temporarily smooth the skin. Neuromodulators can be used to treat wrinkling of the following areas:
Crow's feet in the orbital area.
Glabella, frown lines between the brows.
Forehead lines.
Lip lines and more.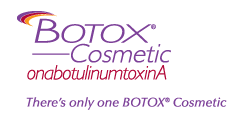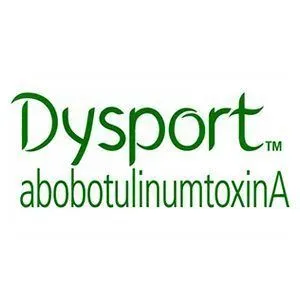 Sclerotherapy
Sclerotherapy effectively treats small varicose and spider veins, and is often considered the treatment of choice for small varicose veins. Sclerotherapy involves the use of a sclerosing solution, such as Asclera, that is injected directly into the vein. Injecting the unwanted veins causes the target vein to immediately shrink and scar, forcing blood flow into healthier veins. Sclerotherapy is a non-invasive procedure. Typically, 2-3 treatments, 6-8 weeks apart in the given area are needed to get optimal results.

Corrective Skin Care Treatments
We are pleased to offer specialized corrective treatments that target specific facial concerns. If you are bothered by age spots, wrinkles, dry skin, pigmentation problems, oily skin or acne, we have the ability to customize a program for you. Treatments available include:
Skin corrective topical therapies.
Skin care protocols.
Medical Microdermabrasion.
Chemical Peels.
Laser treatments for specific concerns
Microdermabrasion
This treatment is a safe, non-surgical skin resurfacing procedure performed under the supervision of our medical staff. Microdermabrasion uses a highly controlled flow of fine, medical grade crystals to remove the dead, outermost layer of skin. This skin exfoliation process reveals the new, living skin cells that are soft, smooth and receptive to nutrients. Microdermabrasion is commonly used to treat the following:
Blackheads & Whiteheads
Fine Lines & Wrinkles
Sun Damaged Skin
Acne Prone Skin
Hyperpigmentation
Oily Skin
Dry and Patchy Skin
The average microdermabrasion procedure takes less than thirty minutes, depending upon the skin condition, the area to be treated, and the desired outcome. Improvements in the texture and appearance of your skin will be noticeable immediately after the first treatment.
Skin Medica Rejuvenize Peel
Skin Medica Rejuvenize peel offers alpha hydroxy acid and other peeling agents combined with a Retinoic acid to provide a strong but gentle treatment. After one peel, you will see an improvement in skin tone and texture. This peel is perfect for oily or sun damaged skin but is also suitable for most skin types with the exception of sensitive skin. The total procedure takes approximately 20 minutes. A maximum benefit is seen after a series of three or more treatments.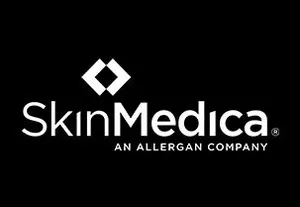 LASER TREATMENTS
The Candela Vbeam Perfecta is the perfect choice to treat conditions such as facial and leg veins, pigmented lesions, acne, superficial scars and rosacea.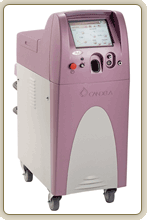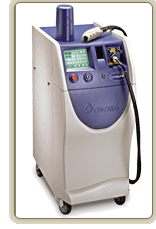 The Candela GentleLASE Plus is the perfect choice for those patients who desire safe, effective hair removal. The GentleLASE Plus is also very effective at improving the appearance of lentigos, melasma, café-au-lait macules, and venous lesions on the face as well as treating fine wrinkles.
CYNOSURE ELITE LASER
The Elite+™ Aesthetic Workstation is a high-powered, dual-wavelength system that delivers energy faster for faster results. The Elite+'s wavelengths are the gold standard for hair removal, facial and leg veins, epidermal pigmented lesions, and wrinkle reduction on all skin types.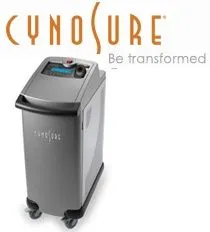 The Elite+ Aesthetic Workstation is built on two clinically proven wavelengths—the 755 nm Alexandrite and 1064 nm Nd:YAG lasers, which allow you to perform aesthetic laser treatments with unsurpassed efficacy and client comfort.
FRAXEL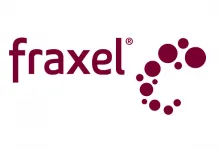 Fraxel® is laser technology that can help reverse the visible effects of aging, naturally helping you look as young as you feel. With Fraxel, there is minimal down time and the treatments are clinically proven to be safe and effective.
Fraxel is effective on:
Fine lines and wrinkles – like crow's feet and brow lines
Surface scarring – erasing effects of acne and other scarring
Pigmentation – minimizing the appearance of age spots
Sun damage – helping heal dangerous skin damage
Actinic Keratosis (AK) – a common pre-cancerous skin condition