Westgate Dermatology and Laser Center, P.A. is a comprehensive skin treatment center. Our providers have expertise in all aspects of skin disease and constantly strive to provide our patients with the latest and most effective therapies for their skin problems. We draw on decades of experience in Dermatology to provide you with safe, effective treatments for your skin. We treat all types of inflammatory conditions such as acne, rosacea, eczema, psoriasis, and many others. In addition, we provide the latest techniques for the diagnosis and treatment of all skin cancers.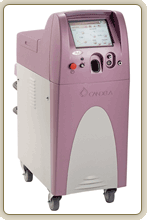 With the addition of Dr. Paul Kostuchenko M.D. Ph.D. (Dr. "K"), we now offer on-site Dermatopathology services to better help our patients and our clinicians with diagnosing a variety of skin conditions. Accurate diagnosis of your skin condition is the first, and most important, step in providing you with the most therapeutic approach to your dermatologic problem. Dr. "K" works with each of our providers in a team approach to provide you with the optimum care of your skin. In addition to our years of experience in medical Dermatology, we also offer the latest techniques to improve the look and feel of your skin. Our laser services can provide you with the most effective medical treatment for a number of common dermatologic problems.
The Candela Vbeam Perfecta is the perfect choice to treat conditions such as facial and leg veins, pigmented lesions, acne, superficial scars and many others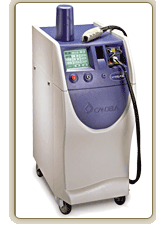 The Candela GentleLASE Plus is the perfect choice for those patients who desire safe, effective hair removal. The GentleLASE Plus is also very effective at improving the appearance of lentigos, melasma, café-au-lait macules, and venous lesions on the face as well as treating fine wrinkles.
In addition, our SPA services are available to those patients who desire facial rejuvenation in a calm, soothing environment. We offer a variety of treatments designed to treat the effects of photoaging. These treatments are minimally invasive and allow you to get back to your daily routine immediately after treatment.
List of Services
Chicken Pox
Dermabrasion
Hair Infections
Spider Veins
Birthmarks
Chemical Peels
Cysts